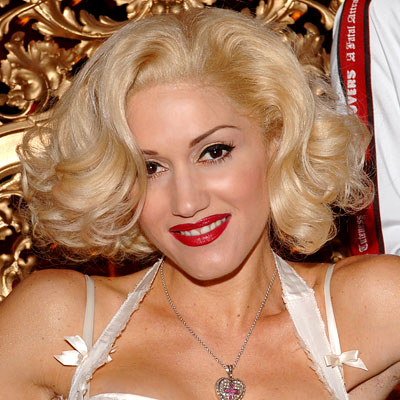 Gwen Stefani Talks About Motherhood and Makeup With InStyle Magazine for their November 2011 issue. Stefani looks sexy and mature on the front cover as she wears a Marchesa dress with Lorraine Schwartz bangles. Stefani is 42 years old and is the proud mother of two kids with her husband, Gavin Rossdale. During the interview she takes the time to talk about motherhood, marriage, family, and makeup among other things.
Stefani was asked how does she manage her work life and finding the time to spend precious moments with her family, she replied, "At work I've learned how to delegate. You don't have to be on a ladder in a warehouse, micromanaging. You can be at home. And teamwork is also such a big part of marriage and parenting." Being a mother and a wife are pretty much feels like a full time job and her toughest task out of the both is being a mother, Stefani explains, "Being a mother is probably the most challenging thing I do."
Stefani over the years has stayed true to her style and hasn't really changed it one bit. She feels comfortable with her bleached blonde hair and red cherry lips. When asked what hair color she uses, "My hair color is L'Oreal, but I won't reveal the number. And I do my roots as often as Marilyn Monroe did hers. I'm serious. I found out." Not sure why she just can't say what she uses. She also states that she isn't planning on ever changing her hair color due to one time hating the red she chooses for her hair. "Right after we came home from the first No Doubt tour I felt like I might get recognized, so I colored my hair red. And I hated it." I only remember her having pink hair not red, but each person sees a different color.
She also revealed that she always puts on makeup no matter if she doesn't leave the house, "The makeup goes on every day, even if I'm not going anywhere."
Want to read about a public figure that is not so well put together? Sarah Palin Had Sex With Former NBA Player and Snorted Cocaine.